Heidi O'Ferrall is an award-winning cosplayer, designer and artist and the ex-wife of Jared Knabenbauer.
Career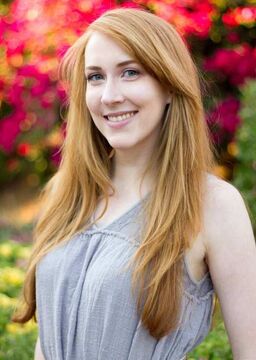 As a professional cosplay designer, she shows off most of her work by using herself as her model. Throughout the years her talent has shown with each cosplay becoming more complex and impressive. She exhibits most of her work on her public twitter and website. Back in September of 2017 her workshop was destroyed in a flood hindering her work temporarily but as of 2018 she is back into full operation.
Appearances
Heidi appears alongside Jared in the Asagao Academy series taking on the role of Hana making all the decisions in the game. As a bonus Heidi cosplayed as Asagao Academy's main protagonist Hana for the duration of the series.
Other information
Birthday April 1st
Website: http://www.atelierheidi.com/
Youtube: https://www.youtube.com/channel/UCtSGSIDrbOZNlvKf8EejO3g